how_to_clear_eeprom_to_factory_state
All machines are precalibrated in factory. For most of the time, users don't need to re-calibrate your printer.
But if EEPROM information are modified, and user want to reset to factory state, please use "Restore settings" menu and choose "YES" to reset settings.
WARNING: Choosing "Full Erase" will completely delete all settings. If need to use dual-print, need to calibrate dual-extruder distance again.
DO NOT CHOOSE "Full Erase" UNLESS YOU KNOW WHAT YOU ARE DOING.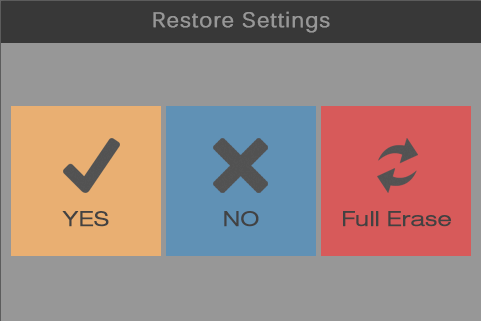 how_to_clear_eeprom_to_factory_state.txt · Last modified: 2019/03/20 04:21 (external edit)